Local SEO Citation Myths
02 Jan 2020
Guest Post
By Bill Treloar
Citations are important for Local SEO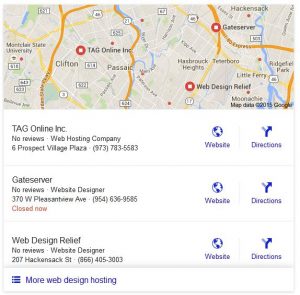 There are several tools available to help build citations across the web for Local SEO. We support the Yext platform, but it's not the only good one. You can even manage them manually if you have the time and inclination. But it's important to understand what citations are and why they're important for local search, and not be mislead by common myths about them.
Your visibility in Local Search depends on three factors:
Classic SEO: high quality on-page content well optimized for your target keyword phrases
Prominence: citations listing your NAP (name, address, phone) consistently and widely across the web
Proximity: how close your location is to the person doing a local search
Clearly, you have no control over the location of a searcher, but the other two factors are things we deal with all the time. For local businesses, classic SEO can get us a good bit of the way there. But ensuring a proper citation profile is essential as well.
Since we focus on small and very small businesses here at Rank Magic, the preponderance of our clients are local businesses. As a result, we support building and maintaining citations for many of them. If you own a local business, it's important to understand what citations are and what they aren't. And sadly, there are widespread myths about what they are and how they work. Joy Hawkins at Moz has recently written about them; and you can dig into her article for more information. The following is a quickly digestible overview with some of our own observations.